$2 1/2 Indian Certified MS65 (Dates/Types Vary)


.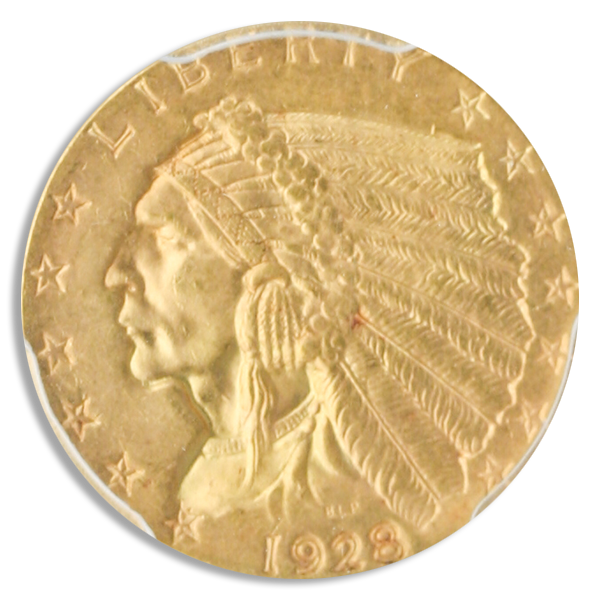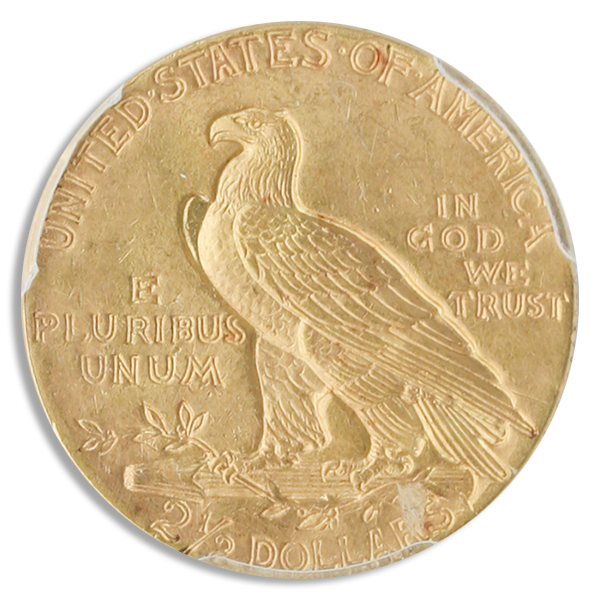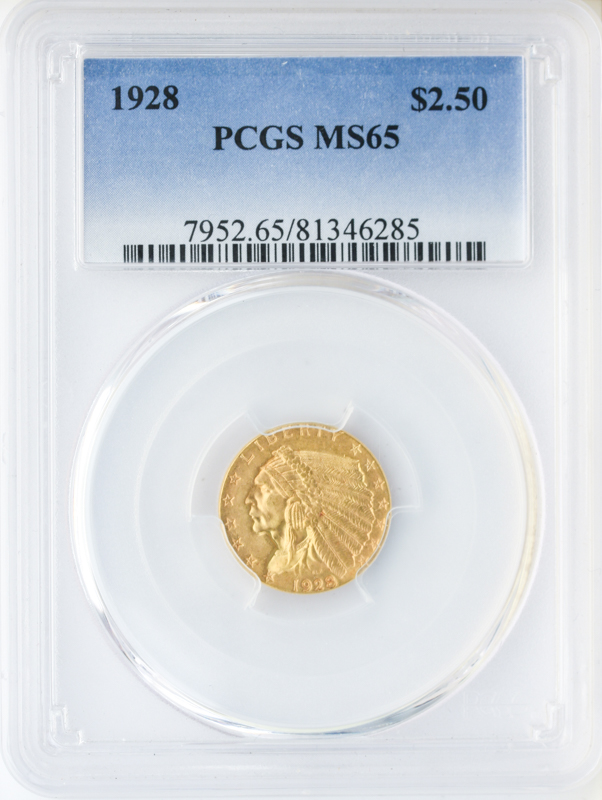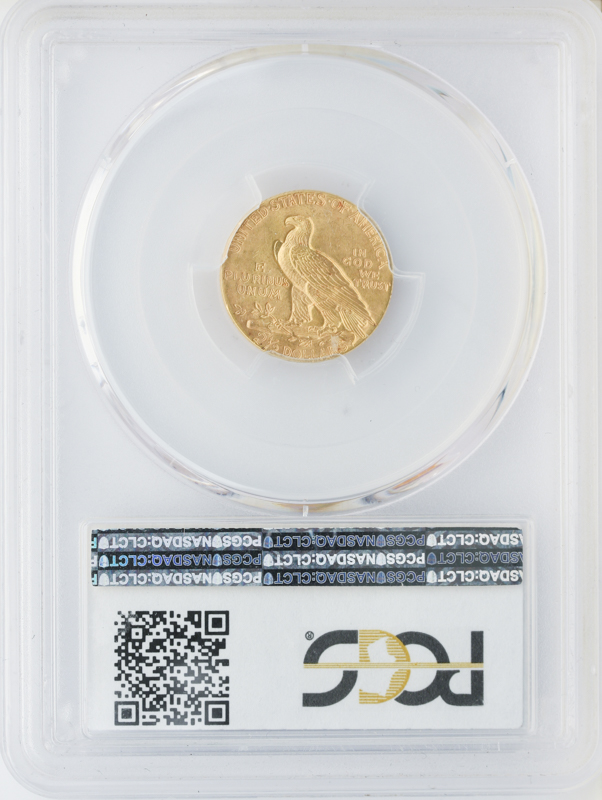 Coins are representative images
The $2 1/2 Indian gold coin, also known as the Quarter Eagle, is a US coin minted from 1908 to 1929. It contains .96750 oz of pure gold and has a face value of $2.50. The obverse of the coin features a portrait of a Native American chief, and the reverse shows a standing eagle. These coins are highly collectible and are sought after by both numismatists and gold investors. The value of the coin is based on its gold content as well as its rarity and condition. The $2 1/2 Indian gold coin was designed by Bela Lyon Pratt. Bela Lyon Pratt was an American sculptor and medalist. He was born in 1862 in Massachusetts and studied at the Boston Museum of Fine Arts. Pratt is best known for his design of the Indian Head quarter eagle ($2.50) and half eagle ($5) gold coins, which were minted from 1908 to 1929. He was also known for his medal designs, including the Purple Heart, the Congressional Gold Medal, and the Panama-Pacific International Exposition medal. Pratt's work is characterized by a simple, stylized style and a strong use of relief. He died in 1925 and is considered one of the most talented medallic artists of the 20th century.
Comparison Chart