$5 Liberty Certified MS64 CAC (Dates/Types Vary)


.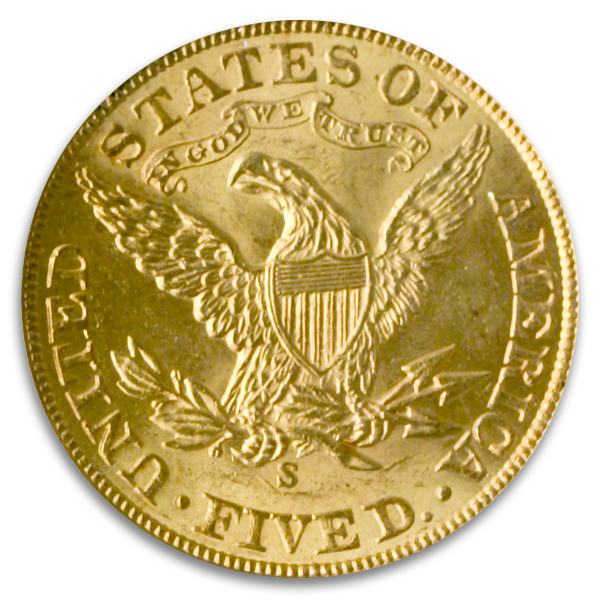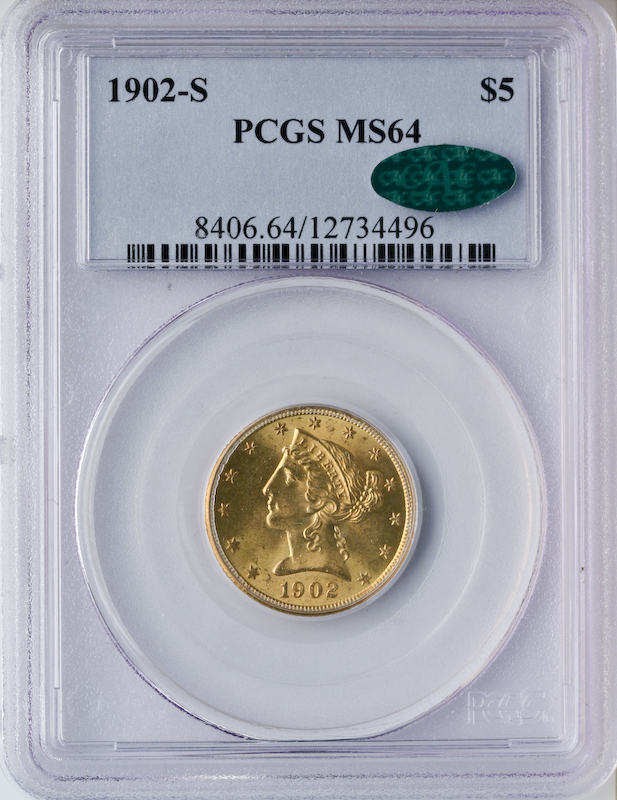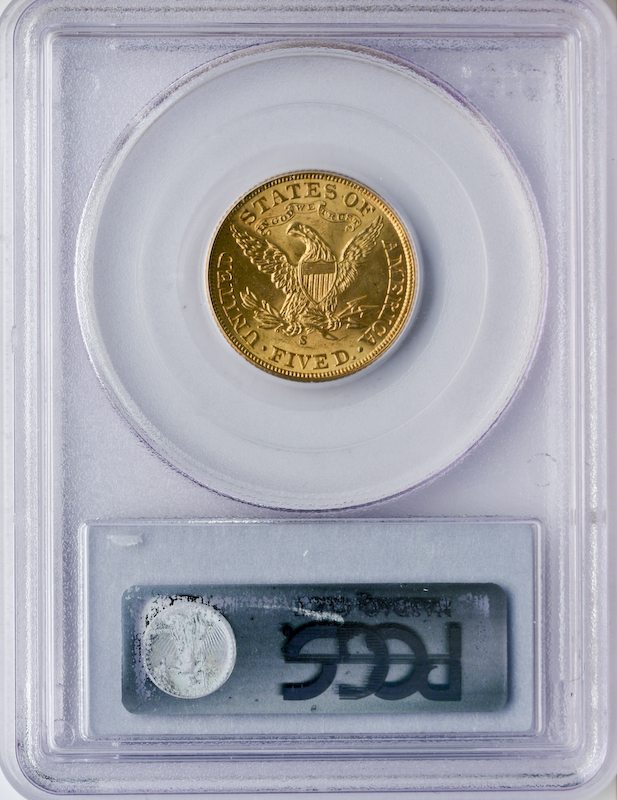 Introduction
The $5 Liberty Half Eagle, certified as Mint State 64 (MS64) and bearing a CAC (Certified Acceptance Corporation) sticker, holds a significant place in American history. Struck in .900 fine gold with a weight of 8.359 grams (approximately 0.2419 troy ounces), the $5 Liberty Half Eagle represents an enduring symbol of American values and heritage, cherished by collectors and investors for its historical significance and intrinsic beauty.
History
The history of the $5 Liberty Half Eagle traces back to its initial minting in 1839. " Over the years, minor design modifications were made, including the addition of the motto "IN GOD WE TRUST" in 1866. The $5 Liberty Half Eagle was minted continuously until 1908 when it was replaced by the $5 Indian Half Eagle, marking the end of its production. Throughout its mintage, the coin played a vital role in commerce, especially during the turbulent times of the Civil War and the Gold Rush era, when gold coins were highly sought after. Today, the $5 Liberty Half Eagle is cherished by collectors and investors for its historical significance, classic design, and tangible connection to America's rich heritage.
Design
The design of the $5 Liberty Half Eagle displays a left-facing image of Lady Liberty wearing a coronet inscribed with the word "LIBERTY" on the obverse. She is surrounded by thirteen stars, representing the original thirteen colonies of the United States, and the year of minting appears below. The reverse showcases a majestic bald eagle with outstretched wings, clutching an olive branch in one talon and a bundle of arrows in the other. Encircling the eagle are the inscriptions "UNITED STATES OF AMERICA" and "FIVE DOLLARS."
Comparison Chart

A LITTLE STICKER MAKES A BIG DIFFERENCE.
Within each number of the coin grading scale is a small range of condition from low-end to high-end. Certified coins of the same grade can be of varying quality. Many of today's collectors want coins that are solid or premium quality for their assigned grade. CAC holds coins to a higher standard so you can be confident in the value of yours. We verify previously graded coins … and award our sticker only to those coins that meet the standard for today's selective buyer.
WHAT THE CAC STICKER MEANS:
Verified. Your coin has been verified as meeting the standard for strict quality within its grade.
Guaranteed. CAC stands behind our verification.
THE CAC STICKER IS BACKED BY EXPERIENCE.
CAC was founded by leading members of the numismatic community, including John Albanese, a respected authority on coin grading and the rare coin market.