1/4 oz American Gold Eagle Coin (BU, Dates Vary)
Credit / PayPal / Venmo
$583.55


.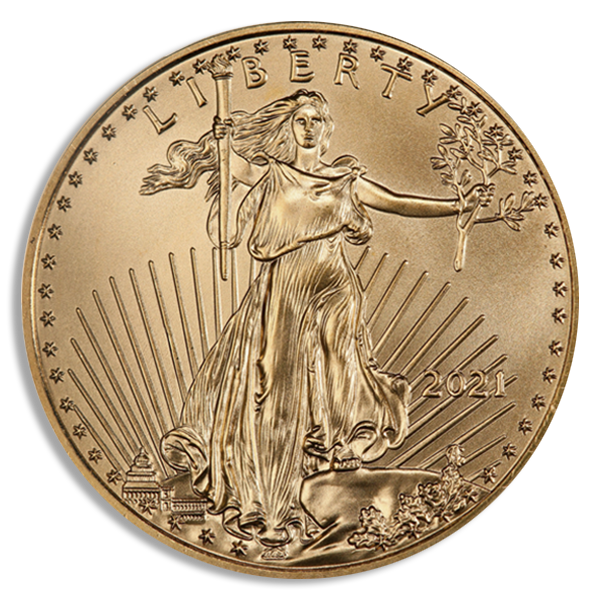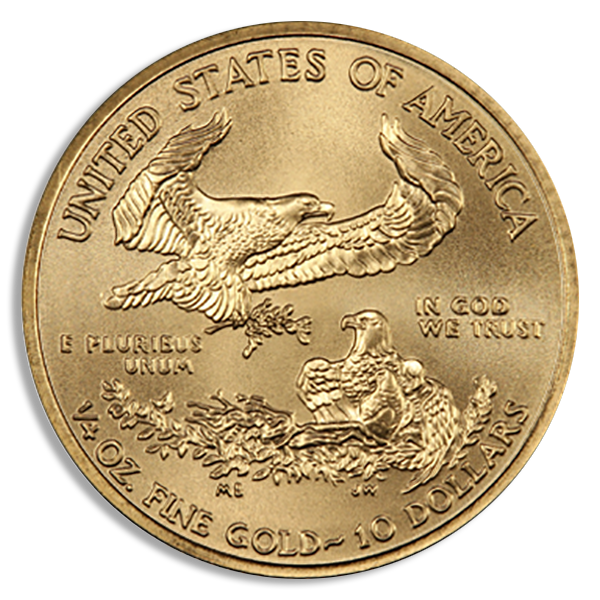 Introduction
The ¼ oz. American Gold Eagle, in Brilliant Uncirculated condition, is a cherished and iconic coin minted by the United States Mint. Part of the esteemed American Gold Eagle series, it was first introduced in 1986 alongside other denominations, ranging from 1 oz. to 1/10 oz. in weight. The coin's design is a testament to American heritage and patriotism, with the obverse featuring a striking rendition of Lady Liberty, inspired by Augustus Saint-Gaudens' iconic design from the early 20th century. Struck in 22-karat gold with 91.67% pure gold content, the ¼ oz. American Gold Eagle offers a more accessible entry point for investors and collectors alike, while still maintaining the timeless beauty and assurance of being a product of the United States Mint. With its historical significance, captivating design, and intrinsic value, the ¼ oz. American Gold Eagle holds a special place in the world of precious metals, representing a tangible piece of American heritage and a cherished addition to any precious metal's portfolio.
History
The history of the ¼ oz. American Gold Eagle dates to 1986 when the United States Mint introduced the American Gold Eagle series. These coins were part of the United States' efforts to provide an official and highly recognizable option for investors to own and trade gold. The ¼ oz. denomination was one of several weights available, alongside 1 oz., ½ oz., and 1/10 oz. coins, offering a diverse range of investment opportunities for individuals with varying budgetary considerations. Over the years, the ¼ oz. American Gold Eagle has continued to be a cherished addition to precious metals portfolios and numismatic collections, representing a tangible piece of American history and enduring investment appeal.
Design
The design of the ¼ oz. American Gold Eagle showcases a captivating blend of iconic symbols and artistic craftsmanship. On the obverse, Lady Liberty stands tall, her figure inspired by the renowned sculptor Augustus Saint-Gaudens' original masterpiece. She holds a torch in one hand, symbolizing enlightenment, while an olive branch in the other signifies peace. The rays of the sun radiate behind her, adding a touch of brilliance to the design. On the reverse, Miley Busiek's artistry comes to life, featuring a family of majestic bald eagles. The male carries an olive branch to the nest, where the female and her hatchlings await. This portrayal embodies the strength, unity, and nurturing spirit of America. The intricate details and high-relief engraving give the coin a timeless and prestigious appearance.