Italy 20 Lira (Dates/Types Vary)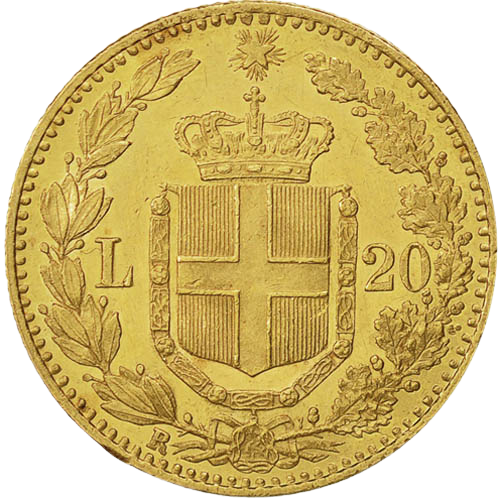 Introduction
The Italy 20 Lira, commencing in 1861 concurrent with the establishment of a united Kingdom of Italy, were initially minted in Florence, Milan, Naples, and Turin. Today, these coins remain treasured collectibles and cherished reminders of Italy's monetary past. Additionally, from 1861 to 2002, the Italy 20 Lira served as Italy's official currency.
History
The history of the Italy 20 Lira can be traced back to the 19th century, with the first issuance of the Italian lira as the country's official currency. The 20 Lira coin, in particular, was minted in various designs and compositions throughout its existence. During its circulation, the Italy 20 Lira played a crucial role in Italy's economic landscape, serving as a medium of exchange for daily transactions and trade. However, with the country's transition to the euro currency, the 20 Lira coin was gradually phased out from 2002 onwards, as Italy adopted the euro as its official currency. Today, the Italy 20 Lira holds historical significance and is cherished by collectors as a tangible piece of Italy's monetary past. These coins serve as a reminder of the country's economic and cultural heritage during the pre-euro era and continue to be sought-after pieces for those interested in history.
Design
The design of the Italy 20 Lira displays the date mark and the monarch of Italy while the reverse includes the Kingdom of Italy's coat of arms. The reverse displays the emblem of the kingdom, topped with a crown above a shield crossed in design, which constitutes the national seal. Encircled by branches of olive and oak, the shield prominently displays the coin's denomination on this face.