1 oz American Gold Buffalo (Dates Vary, BU)
Credit / PayPal / Venmo
$2,109.30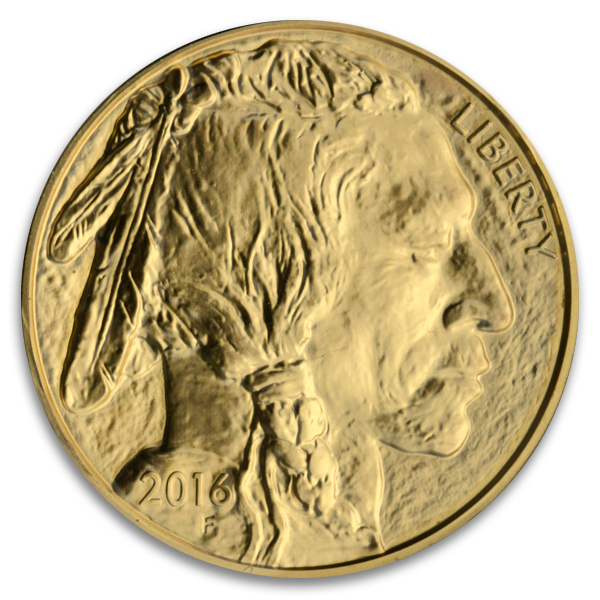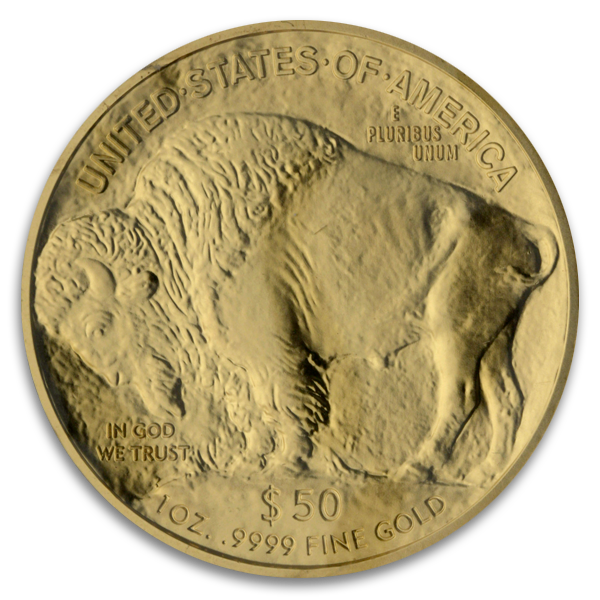 The Purest Gold Available
For years, investors' only option when buying American coins was 22-karat gold. But with stiff competition in the gold investing industry, Congress authorized the production of these magnificent 24-karat American Gold Buffalo coins, giving investors access to $50 collectibles that each contain one troy ounce of the purest gold available in any coin. It is one of the world's favorite Gold Bullion products highly recognizable with its well-known Buffalo Nickel Design.
History
The first-ever 24-karat gold coin from the United States Mint was the American Gold Buffalo which debuted in 2006. Gold Buffalo coins pay homage to James Earle Fraser's infamous Buffalo Nickel design. It portrays Black Diamond, the majestic buffalo that lived in the New York Zoo in the early 1900s. The design was first minted in 1913 with popular approval and excitement. In 2006, The United States Mint brought back the design with their new Gold Buffalo coin program.  It became an instant success and is still one of the most popular bullion programs from the US Mint.
Design
The  American Gold Buffalo designs were created in 1913 by James Earle Fraser for the nation's five-cent piece which we now know as the
Buffalo Nickel
. Fraser grew up in the American Midwest and used his early childhood experiences as the influence for his design. On the obverse of the American Gold Buffalo coin is the left-profile portrait of a Native American chieftain. James Earle Fraser designed this image using a combination of facial features from numerous early 20th-century Native Americans instead of a single individual. The reverse of each 1 oz American Gold Buffalo coin (BU) includes the depiction of Black Diamond, a bison from the Central Park Zoo in New York City. This bison served as the inspiration for Fraser's design.