2024 1 oz. Silver American Eagle
Credit / PayPal / Venmo
$29.72


High Demand Product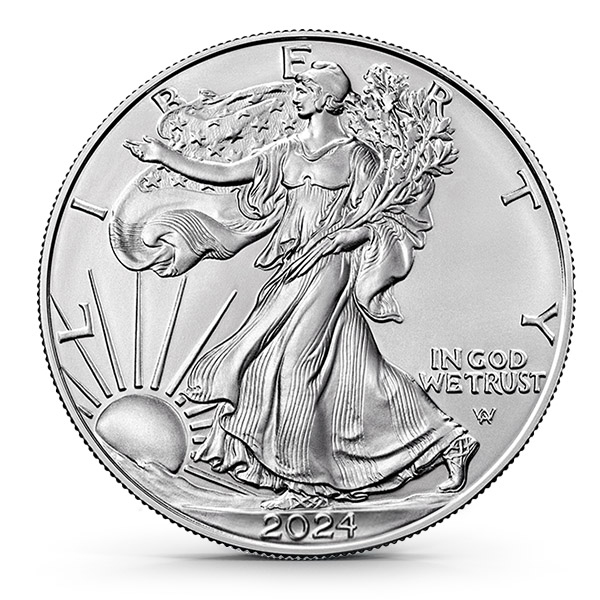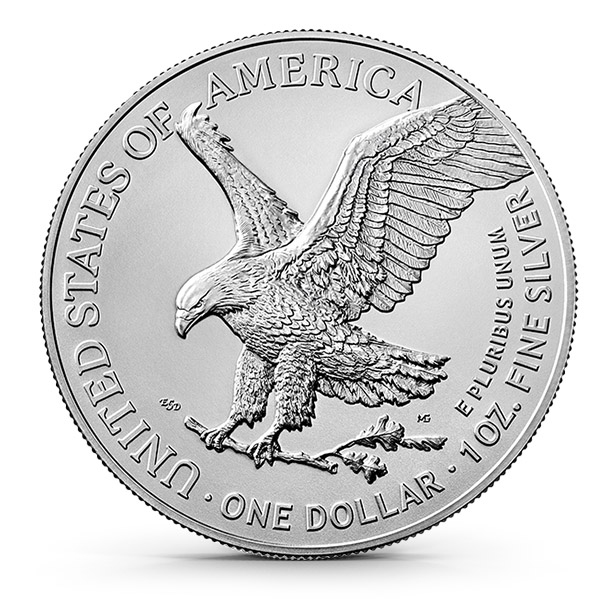 This item is available for pre-sale. We anticipate delivery mid-late January 2024
Introduction
The 2024 1 oz. Silver American Eagle, in BU condition, continues the rich tradition of the iconic Silver American Eagle coin series. Struck by the United States Mint, each coin contains 1 troy ounce of .999 fine silver, reflecting the highest standards of purity and quality. As a trusted and enduring symbol of American history and values, the 2023 1 oz. Silver American Eagle remains a popular choice for both seasoned collectors and investors seeking a tangible and reliable store of wealth in the form of precious metals.
History
The 1 oz. Silver American Eagle, introduced by the United States Mint in 1986, holds a storied history as one of the most popular and enduring silver bullion coins in the world. Authorized by the Liberty Coin Act of 1985, the coin was created to meet the growing demand for a silver investment vehicle backed by the U.S. government. The Silver American Eagle has maintained its status as a dependable and honest store of wealth, attracting both collectors and investors globally.
Design
The 2024 1 oz. Silver American Eagle features a timeless and captivating design that showcases the beauty of American heritage and values. On the obverse, the coin features a refreshed design of Adolph A. Weinman's iconic "Walking Liberty" design, originally used on the half-dollar coin from 1916 to 1947. Lady Liberty is portrayed walking gracefully with a flowing robe, carrying branches of oak and laurel in her left arm, symbolizing prosperity and victory. The American flag drapes around her shoulders, representing freedom and liberty. The obverse also includes the inscriptions "LIBERTY," "IN GOD WE TRUST," and the year of mintage. The reverse design features the new vision of a bald eagle, designed by Emily Damstra. The eagle is left-facing and in flight, clutching an oak branch.