Gold Hits 6-Week High on Slow Growth Report
Posted on
Investors piled back into the gold market last week, propelling the yellow metal to its highest level in six weeks. Increased worries about slower-than-expected economic growth helped boost precious metals prices.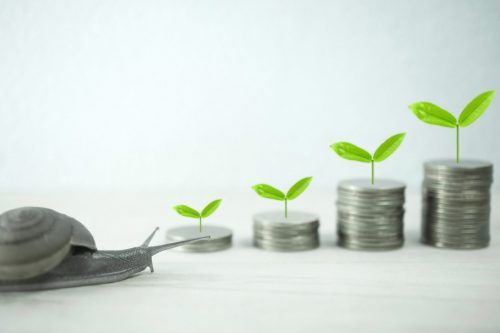 Gold climbed as high as $1,271.50 an ounce, while silver hit $16.84 an ounce.
Precious metals got a boost last week after the Labor department announced slightly weaker-than-expected second quarter gross domestic product growth at 2.6%, compared to Moody's forecast of a 3.00% growth rate. The "animal spirits" have yet to emerge to propel the economy forward to the 3% range. The slower growth could delay future Fed rate hikes, which is a gold-bullish factor.
The stalled legislative agenda in Washington D.C. also increased gold's appeal last week after Republicans failed to repeal the Obama Care health law. The inability of the Republicans to push through health care legislation is reducing optimism that significant tax reduction or infrastructure spending will occur to stimulate economic growth.
All Eyes on Jobs Report
This Friday's release at 8:30 am ET of the July employment report will be the next key economic report for investors. The median estimate for July non-farm payrolls is a 183,000 increase, which could add downward pressure to the overall unemployment number. "Another strong month of employment growth should have been enough to push the unemployment rate back down to 4.3% in July, and the surveys suggest it will fall even lower," according to Capital Economics.
The labor market remains tight. For any businesses who have been trying to fill open positions, the tight labor conditions have made hiring qualified workers a challenge.
Investing Tactics
If the jobs data were to come out weaker-than-expected it would likely provide a lift to the gold market. Conversely, stronger-than-expected data would likely pressure the market.
If you are looking to add to your precious metals holdings, using any "dips" or short-term pullbacks in price is a smart way to build your position at more favorable prices. You can monitor current prices here.
Storm Brewing?
Gazing into the crystal ball, there could be a storm brewing on the horizon. With a stalled legislative process seen in Washington, what could this mean for the debt ceiling limit?
Treasury Secretary Steven Mnuchin has said that the government probably has enough available cash to meet obligations through September. The latest projections from the CBO suggest the debt ceiling limit will be hit in October.
"That  means  the  mid-September  FOMC  meeting  could  come  amidst  a  disruptive  fight  in Congress over raising the debt ceiling. Markets have already begun to price in some risk of default, with the yield on three month Treasury bills recently rising above that on six month bills," Capital Economics said.
Noteworthy: markets are taking notice earlier this time. "Investors have started worrying about a debt ceiling stand-off much earlier than during previous crises.  Back in 2012 and 2013, markets showed little sign of panic until a week or two before the debt ceiling deadline, Capital Economics said.
If a stand-off in Congress rattles markets, gold will be a key beneficiary. It was the debt ceiling crisis in 2011 that sent gold to its all-time high above $1,900 an ounce.
Current levels offer a great buying opportunity for gold. In just a few months, headlines could be reading "Gold Hits 6-Month High." Smart investors buy low and sell high. Current levels in gold are rising, but still remain relatively low. Call Blanchard today to discuss your investment plans.