S.S. Republic Shipwreck Coins
S.S. Republic History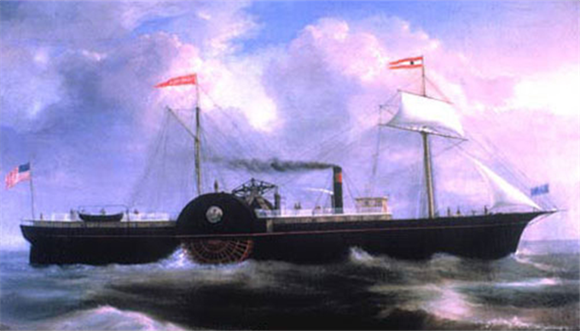 Acquire a legendary piece of American shipwreck history — gold coins from the 1865 wreck of the S.S. Republic.
---
The gold intended to rebuild a nation after the Civil War can be yours.
In the aftermath of the Civil War, the challenge of Reconstruction loomed threateningly on the horizon. In 1865, the ex-military carrier S.S. Republic set sail from New York with cargo intended to fuel the post-war economy. Its destination: New Orleans – loaded with a shipment of gold coins that today would be a treasure. Unfortunately the S.S. Republic sailed into the heart of one of the worst hurricanes to ever hit the East coast. On October 25th, 1865, the Republic sank off the coast of Savannah, Georgia.
S.S. Republic History At A Glance
Last Voyage started October 18th, 1865
Left New York going to New Orleans with 90 passengers & crew and $400,000 in gold and silver
October 23rd – Storm blew in off Georgia that became a perfect Hurricane by evening
October 24th – Paddlewheels stalled, ship began drifting, and order given to start throwing cargo over – everything but the gold and silver treasure
October 25th – Crew built makeshift raft for selves and prepared lifeboats in morning
S.S. Republic sank afternoon of October 25th
Three lifeboats rescued within 2 days, 4th rescued after 4 days
Raft with crew rescued after 8 days with only 2 of 18 alive
If they had thrown the coins over instead of cargo and supplies, it is believed there would have been more survivors.
---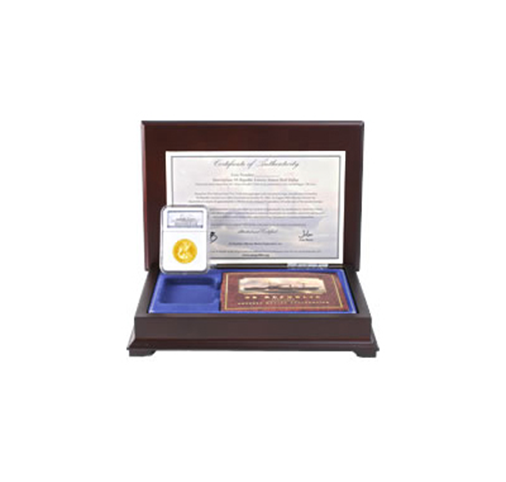 Share in the riches — capture your Republic shipwreck gold today.
After 138 years on the bottom of the Atlantic Ocean, this is a rare opportunity to collect a unique piece of American history from an extremely limited inventory.
Each S.S. Republic shipwreck gold coin comes packaged in an impressive hardwood case with an engraved S.S. Republic name plate, a color booklet with the history of the shipwreck, a DVD video of the National Geographic Ultimate Explorer program chronicling the recovery, and a certificate of authenticity.
Don't miss this limited time, limited quantity opportunity due to pre-established inventory allocations. Call now to reserve your share of these wonderful pieces of historical sunken treasure.