Sorry, this product cannot be purchased.
1 oz Canadian Gold Maple Leaf Coin (BU, Dates Vary)
Credit / PayPal / Venmo
$2,041.81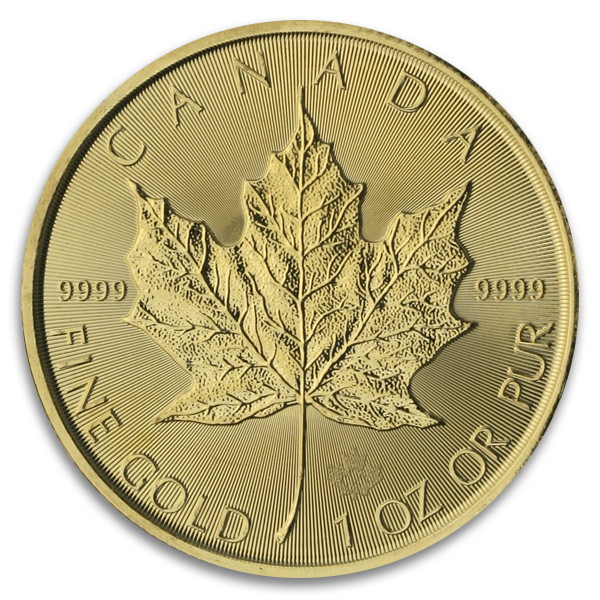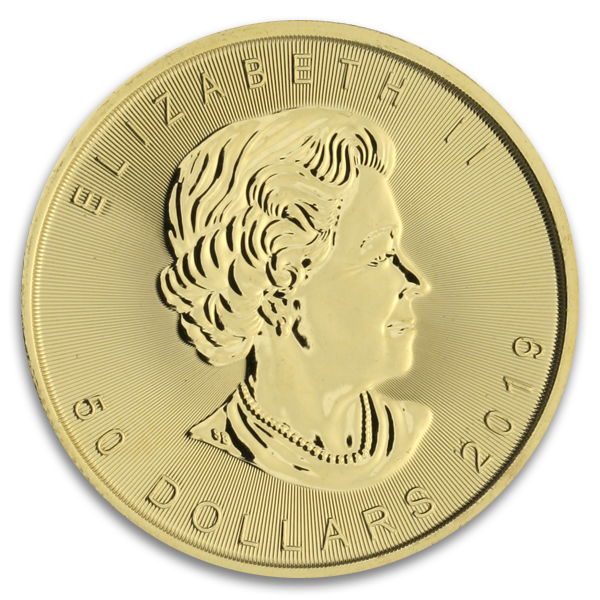 Introduction
The 1 oz. Canadian Gold Maple Leaf represents a prestigious and highly sought-after choice for collectors and investors. Crafted by the esteemed Royal Canadian Mint, this coin exemplifies exceptional craftsmanship and purity. With its trusted reputation, striking design, and impeccable purity, the 1 oz. Canadian Gold Maple Leaf is a prized addition to any collection and an esteemed investment in precious metals, showcasing Canada's rich heritage and unwavering dedication to minting excellence. As Brilliant Uncirculated (BU) coins, they are struck with precision and maintained in immaculate condition, free from any signs of wear.
History
The history of the 1 oz. Canadian Gold Maple Leaf traces back to its introduction in 1979 by the Royal Canadian Mint. It was the first bullion coin to feature 99.99% pure gold, setting a new standard for purity in the industry. The coin quickly gained worldwide recognition for its exceptional quality and the iconic design of the Canadian maple leaf, a cherished national symbol. Over the years, the coin has undergone subtle design changes, including the addition of innovative security features to prevent counterfeiting. Each coin represents a unique chapter in Canadian gold coinage. The 1 oz. Canadian Gold Maple Leaf has established itself as a trusted choice for investors and collectors worldwide, symbolizing Canada's commitment to excellence in minting and its rich natural heritage.
Design
The design of the 1 oz. Canadian Gold Maple Leaf showcases the timeless beauty and natural splendor of Canada. Each coin features a meticulously crafted representation of the iconic Canadian maple leaf on the reverse. The design captures the intricate details of the leaf's veins and serrated edges, symbolizing the country's rich forestry and stunning landscapes. The obverse typically displays an effigy of Queen Elizabeth II, representing Canada's connection to the British monarchy. The precise engraving and impeccable minting standards lend the coin an air of elegance and sophistication.