1795 $5 Draped Bust Small Eagle NGC AU58 CAC


.
Blanchard prides itself on sourcing the highest quality numismatics available anywhere. If there is a coin that you are searching for, contact us today. Learn more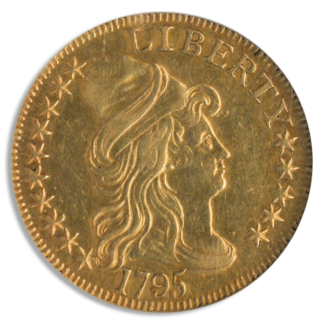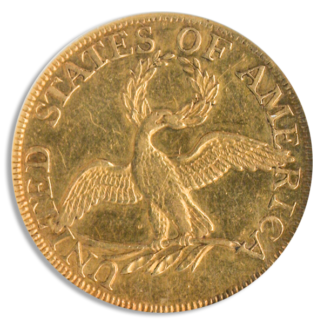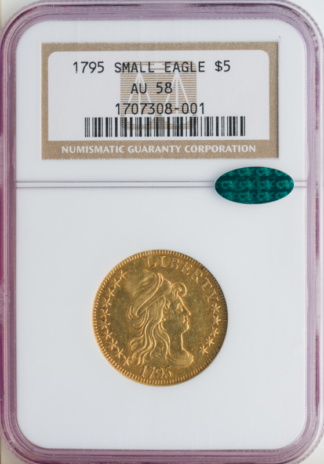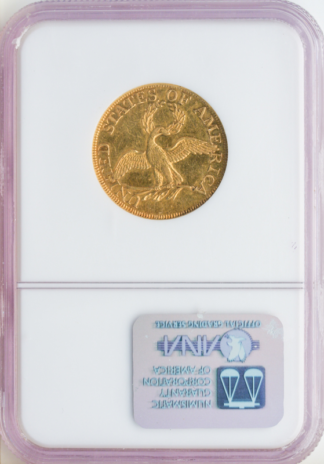 The 1797 Draped Bust $1 Small Eagle 9x7, designated PCGS XF40 and authenticated with the CAC label, represents a piece of American history with its distinctive design and moderate wear. This coin, showcases its age with pride, while its certified grade and CAC endorsement affirm its quality and desirability among collectors.
In 1793, France went to war with the United Kingdom while America stayed neutral. But then France seized a number of American merchant ships. President John Adams sent a diplomatic delegation to France to negotiate, but the French foreign minister declined to see them — unless they paid him a bribe.
The American public was outraged when they learned about this, and Congress enacted various defense measures against French attacks, including creating the Department of the Navy. Congress also authorized American ships to attack French ships, which began a two-year, undeclared war between the US and France called the Quasi-War.
Some believe that the "misplaced" olive branches and arrows were a warning to France: war is honorable in the right circumstances, and we'll defend ourselves if we have to. Think of it as an 18th-century "Don't Mess with Texas."
The eagle itself is a larger eagle than appeared on previous American coinage and is more heraldic in style, befitting of a nation growing into maturity. Lady Liberty, also maturing, replaces the "young" Liberty of earlier American numismatics.
Altogether, the 1797 Draped Bust $1 is an emblem of our country 22 years into its history: young but mature, proud, and ready to defend itself.
We currently have one — and only one — of these coins, and at its reasonable price, we expect it to sell quickly.
A LITTLE STICKER MAKES A BIG DIFFERENCE.
Within each number of the coin grading scale is a small range of condition from low-end to high-end. Certified coins of the same grade can be of varying quality. Many of today's collectors want coins that are solid or premium quality for their assigned grade. CAC holds coins to a higher standard so you can be confident in the value of yours. We verify previously graded coins … and award our sticker only to those coins that meet the standard for today's selective buyer.
WHAT THE CAC STICKER MEANS:
Verified. Your coin has been verified as meeting the standard for strict quality within its grade.
Guaranteed. CAC stands behind our verification.
THE CAC STICKER IS BACKED BY EXPERIENCE.
CAC was founded by leading members of the numismatic community, including John Albanese, a respected authority on coin grading and the rare coin market.