$20 Saint Gaudens No Motto Certified MS63 (Dates/Types Vary)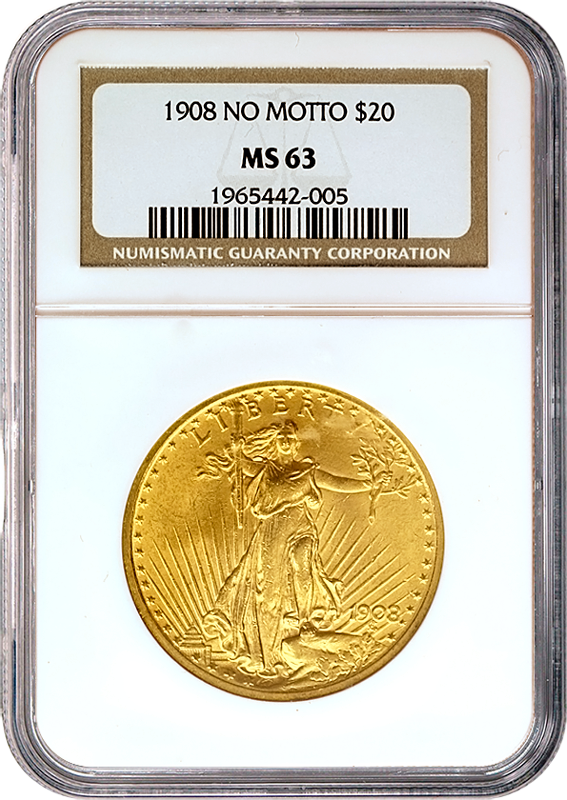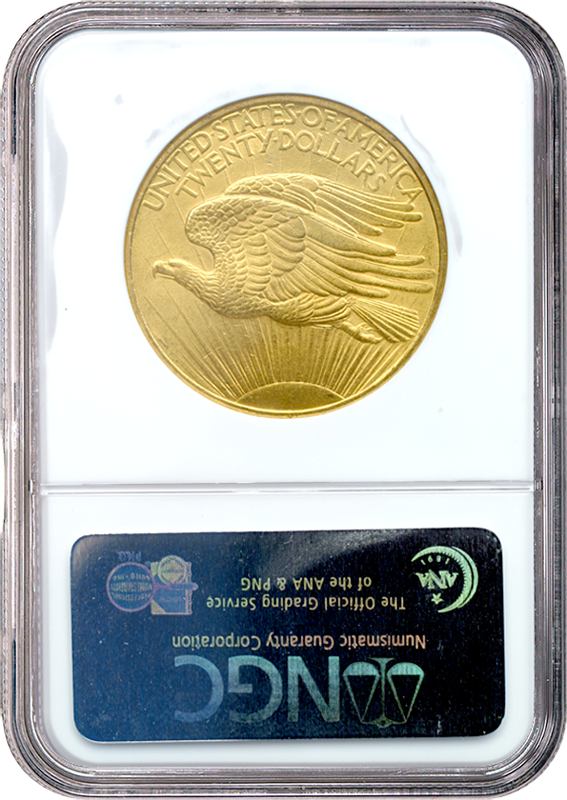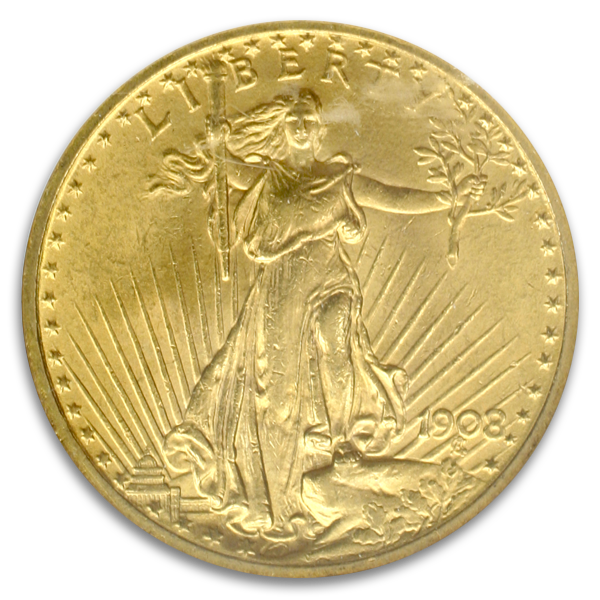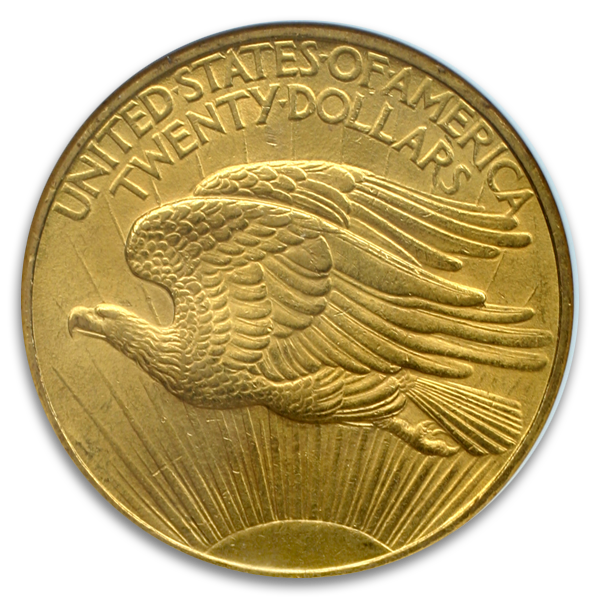 Representative Image
Widely Hailed as a Masterpiece
The $20 Saint-Gaudens "Double Eagle"
gold coin
is considered by many the most magnificent and sought-after U.S. coin of the 20th century.  President Theodore Roosevelt commissioned sculptor Augustus Saint Gaudens to design this beautiful coin, first minted in 1907. In addition to its beauty, it is treasured for its iconic role in history, and as an
investment grade gold
coin with powerful appreciation potential.
A Rarity Among Rarities
The 1908 date of this $20 Saint Gaudens is unique in that it was the only year that the U.S. Mint struck both "No Motto" and "With Motto" versions.  Specifically, "In God We Trust" was omitted from the coins issued in 1907 and the first few months of 1908, but poor public response resulted in the motto being reinstated a few months later. To date, the rare "No Motto" version of the gold Double Eagle coin- 5.9 times rarer than its "With Motto" counterpart - has outperformed both bullion and the more common "With Motto" Double Eagle.
Comparison Chart